A Russian rocket scientist has died after mysteriously being poisoned – with Russian state media saying that he ate edible mushrooms.
Professor Vitaly Melnikov, 77, had headed the Department of Rocket and Space Systems at RSC Energia before becoming suddenly seriously ill days before he died.
A Moscow newspaper claimed that inedible mushrooms were the reason for his sudden downturn in health.
Russian doctors were unable to save Melkinov from the "severe poisoning" that he suffered – as he battled against his fate for more than two weeks after he fell ill.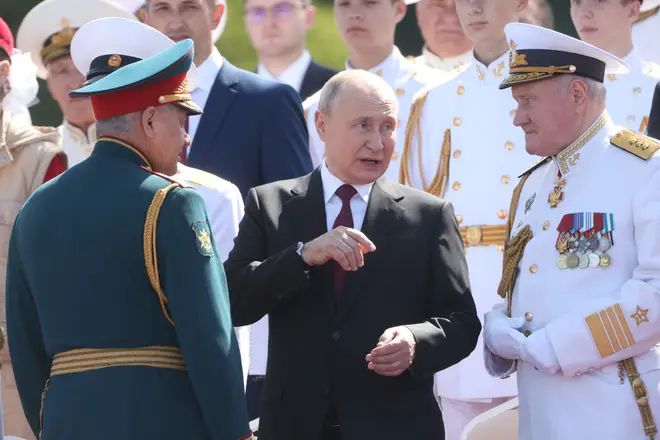 Melkinov had worked with the Russian state space agency Roscosmos – including times when he cooperated with foreign counterparts including at NASA.
Melkinov is the latest in a series of unusual deaths in Russia since the outbreak of the Ukraine war.
From a sausage tycoon found dead in a hotel, to a toad-venom shaman hangover cure gone wrong, a series of individuals who have met a bizarre demise.
Fears of assassination have increased since the Wagner group's attempted mutiny last month with the private military company's chief Yevgeny Prigozhin killed in an apparent assassination attempt weeks after the aborted coup.
The Vice-President of a Russian bank, Kristina Baikova, fell to her death from a window in her Moscow apartment earlier this week. Loko Bank is a commercial bank headquartered in Moscow with "reputable foreign investors" in its share capital.
Here is a list of other high-profile Russians who have died in suspicious circumstances since the war began.
Kristina Baikova – 23rd June 2023
The Vice-President of a Russian bank, Kristina Baikova, fell to her death from a window in her 11th-floor-apartment in Moscow. The 28-year-old fell on the same day the Wagner PMC began their mutiny and approach on Moscow. Baikova worked for Loko Bank, a commercial bank headquartered in Moscow with "reputable foreign investors" in its share capital.
Grigory Klinishov – 17th June 2023
The scientist who created Russia's thermonuclear bombs was found dead in his Moscow apartment, with official reports reading he committed suicide. Grigory Klinishov's body was accompanied by a suicide note. The former Soviet-Russian physicist was one of the creators of the Soviet hydrogen bomb RDS-37. The Russian Investigative Committee said that while "neck injuries characteristic of hanging" were found on the body, a probe is underway to decide whether a criminal case should be initiated into the nonagenarian's death.
Artyom Bartenev – 8th June 2023
A judge appointed by President Vladimir Putin was found dead after falling twelve stories from his apartment window. The body of 42-year-old Artyom Bartenev was found outside his apartment building in the city of Kazan on the morning of 8th June. He was meant to judge a trial that morning. Bartenev was a federal judge who presided over administrative and civil cases.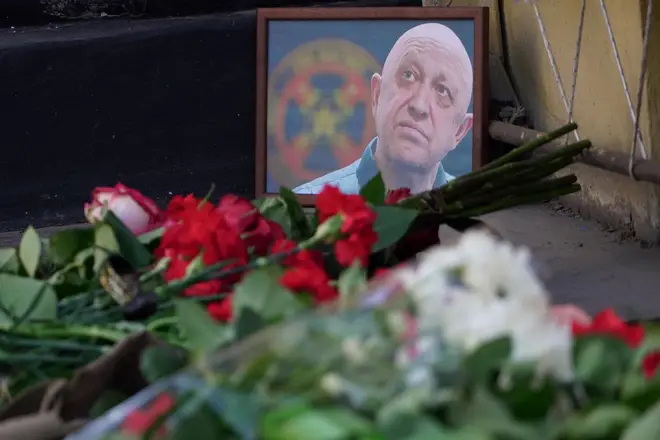 Pyotr Kucherenko – 20 May 2023
A senior Russian official died after falling ill on a flight from Cuba to Russia. Pyotr Kucherenko, the State Secretary and Deputy Minister of Science and Higher Education of the Russian Federation, was travelling back with his delegation from the Latin American country as part of a Government trip. His plane made an emergency landing in the Russian town of Mineralnye Vody, near the Georgian border, where doctors tried to save him.
The politician had previously publicly criticised the Russian occupation of Ukraine, calling the war a "fascist invasion" and mourned the "degree of brutalisation of our state.
Nikolay Bortsov – 23rd April 2023
77-year-old multi-millionaire Nikolay Bortsov was found dead in his home in the Lipetsk region of Russia, but no cause was given. His fortune was mostly amassed through the sale of his soft drinks company to PepsiCo in 2008.
Bortsov, also a former politician, was included on the UK EU, US, Canada, Switzerland, Australia, Japan, Ukraine and New Zealand list of sanctions, due to his voiced support for the war in Ukraine.
Igor Shkurko – 4th April 2023
A leading Russian energy boss was found dead in his cell in a Siberian detention centre after being accused of taking a £5,000 bribe. Igor Shkurko was the deputy general director of the Russian energy company Yakutskenergo. The 49-year-old had the day before he was found dead, submitted an appeal against the allegation.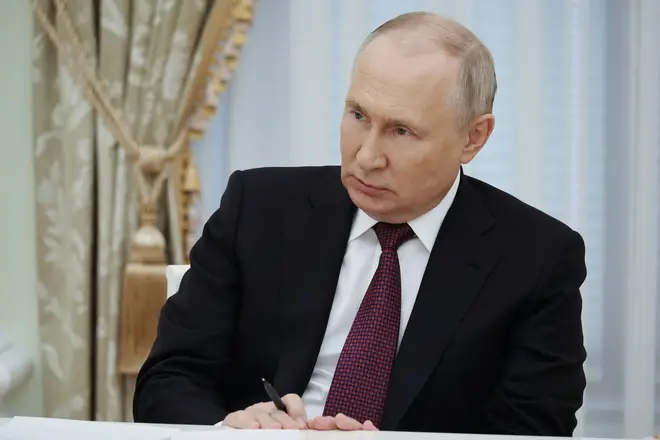 Viatcheslav Rovneiko – 22nd February 2023
An oil magnate and believed to be cold-war spy Viatcheslav Rovneiko was found unconscious in his house on 22nd February and could not be resuscitated. The 59-year-old former spy was reportedly close to Vladimir Putin's foreign intelligence chief. His home was inside an elite gated community; no other details have been released about his death, though according to reports, no "signs of a violent death" were found on his body.
Marina Yankina – 16th February 2023
Marina Yankin, the head of the financial support department of the Ministry of Defence for the Western Military District was found dead after having fallen out of the window of a 16-storey tower block in St Petersburg earlier this year. The 58-year-old Putin-ally held a key role in funding the war in Ukraine.
Vladimir Makarov – 13th February 2023
A senior Russian general died just a few days prior to Yankina. The 77-year-old, Vladimir Makarov was found dead in the Russian village of Golikovo one week after being axed from his role by the Russian president.
Unconfirmed reports cite that the general had fallen into a deep depression following his dismissal.
Dmitry Pawochka – 26th January 2023
The former manager of multiple large Russian companies, including the space corporation 'Roscosmos', was burned alive in a fire at his home in Moscow. 49-year-old Dmitry Pawochka was in his apartment on the 16th floor of an elite skyscraper, and the fire was allegedly started by a cigarette that was still lit when he went to sleep.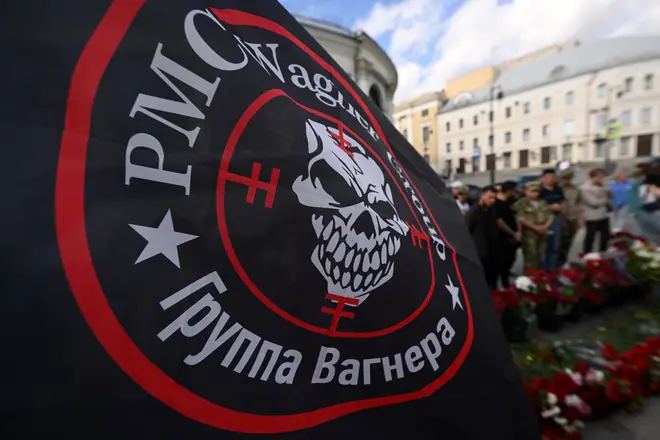 Magomed Abdulaev – 5th January 2023
Former lawyer and politician, Magomed Abdulaev, was killed when he was hit by a car when crossing the street earlier this year. The 61-year-old was the former Prime Minister of the Republic of Dagestan, and was killed in its capital of Makhachkala. Abdulaev was taken to hospital after being hit, but due to the severity of his injuries, was unable to be saved.
Alexey Maslov – 25th December 2022
A former commander-in-chief of Russia's ground forces, Alexey Maslov, passed away on Christmas Day last year in a Moscow military hospital. The Russian Army general served as commander between 2004-2008 and was at one time Russia's representative to NATO before retiring from active service in 2011. The 69-year-old was reportedly close to Putin and was a firm supporter of the war in Ukraine.
Alexander Buzakov – 24th December 2022
A Russian shipyard chief died suddenly on Christmas Eve, and no cause was given. Based in St Petersburg, the shipyard in question specialises in building non-nuclear submarines. Admiralty Shipyards is one of the country's oldest and produces military warships such as nuclear and diesel-powered submarines and large auxiliaries.
Buzakov died the day after attending the float out ceremony for a new diesel-electric attack submarine.
Pavel Antov – 24th December 2022
Russian sausage tycoon Pavel Antov died after falling out of a window at the Hotel Sai International in Rayagada, India. The 65-year-old was celebrating his birthday at the property.
Known for being a major manufacturer of sausage products in Russia, Antov was also a former deputy in the Legislative Assembly of Vladimir Oblast. His death has been regarded as suspicious due to previous criticism of the war in Ukraine via WhatsApp in June. By July, Antov had retracted his statement and posted a message on social media detailing that he supported the president and was a "patriot" of his country.
Vladimir Bidenov – 22nd December 2022
Travelling alongside Antov to the Rayagada Hotel Sai International was Vladimir Bidenov. The 61-year-old travel companion died two days prior to Antov of a heart attack and his body was found surrounded by wine bottles. Bidenov and Antov were travelling with two other companions, who stayed on to answer police questions following the deaths.
Dmitry Zelenov – 9th December 2022
Russian billionaire and real estate tycoon Dmitry Zelenov died after falling down the stairs while holidaying in the French Riviera. The 50-year-old became suddenly unwell while dining with friends, and suffered critical head injuries after falling down the stairs. He passed away at a hospital in Nice.
Grigory Kochenov – 7th December 2022
A prominent graphic designer fell to his death from his balcony in the city of Nizhny Novgorod in Western Russia. The 41-year-old creative director was in his apartment when police arrived at his apartment to conduct a search. According to the local news outlet NiMash, Kochenov opened the door for the police, signed the search warrant presented to him, walked onto his apartment balcony and fell off.
Vyacheslav Taran – 25th November 2022
A Russian crypto-tycoon died in a helicopter crash after taking off from Switzerland to fly to his home in Monaco. Both Vyacheslav Taran, 53, and his 35-year-old helicopter pilot were killed in the crash. The pair were reportedly flying in good, clear weather. The cause of the crash is not known.
Nikolay Petrunin – 12 October 2022
Russian politician and deputy of the 7th and 8th State Dumas, Nikolay Petrunin, died from complications of Covid-19. The 46-year-old was a close Putin ally and Kremlin insider and was dubbed as the 'gas wunderkind' of Russia.
Anatoly Gerashchenko – 21 September 2022
The former Head of the Moscow Aviation Institute died last September after reportedly falling down the stairs inside the institute. Anatoly Gerashchenko, 72, spent 45 years of his life working at the institute.
Vladimir Sungorkin – 14 September 2022
Editor-in-chief of Komsomolskaya Pravda, and a key ally of Vladimir Putin, Vladimir Sungorkin, 68, died after suffering a stroke and suffocating whilst on his way to lunch last September.
Ivan Pechorin – 10th September 2022
The Director of Aviation of the Russian Far East and Arctic Development Corporation (KRDV), Ivan Pechorin, died after falling out of a motorboat in the sea of Japan last September. The 39-year-old Russian businessman's body washed up on shore two days later.
Ravil Maganov – 1st September 2022
The 67-year-old Chair of Lukoil, a Russian multinational energy corporation, died after falling from the 6th floor of a Moscow hospital. Lukoil's board of directors, headed by the chair, Ravil Maganov, had earlier that year issued a statement calling for a quick end to the war in Ukraine. Maganov was not the only unexplained death within the Lukoil company following this statement.
Dan Rapoport – 14th August 2022
An outspoken critic of Vladimir Putin, Latvian-American financial executive Daniil Rapoport died after falling out of his high-rise apartment in Washington DC last year. The 52-year-old businessman had relocated to America from Ukraine, where he had lived with his second-wife until the outbreak of the Russian invasion in February 2022.
Yuri Voronov – 4th July 2022
The 61-year-old CEO of Astra Shipping, a transport company, died last summer from a gunshot wound to the head. Yuri Voronov was found floating in his pool with a pistol gun found nearby. Astra Shipping is a subcontractor for the Russian multinational energy corporation, Gazprom, the world's largest publicly traded natural gas company, which has seen other businessmen associated with it mysteriously die.
Alexander Subbotin – 8 May 2022
Russian billionaire and LUKOIL board member, Alexander Subbotin, died after reportedly consulting 'shamans' for a hangover cure. The shamans treated him with toad venom through an incision made on his skin. He was later found dead.
His death came two months after the LUKOIL board made a statement criticising the war in Ukraine and calling for a quick end to the conflict.
Andrei Krukovsky – 1 May 2022
The general director of a ski resort owned by Gazprom fell off a cliff to his death last May. The 37-year-old Andrei Krukovsky reportedly fell off the cliff while hiking.
Sergey Protosenya – 19th April 2022
Russian gas tycoon Sergey Protosenya was found hanged from a handrail in a luxury Spanish rental home last April. The 55-year-old former Deputy Chairman of Novatek's wife and daughter were also found dead in their beds, having been stabbed and found with blunt axe wounds.
Vladislav Avayev – 18th April 2022
The Vice-President of Gazprombank, Vladislav Avayev was found dead alongside his wife and daughter in his Moscow flat, just one day prior to Protosenya. According to reports from the Kremlin's media, Avayev, 51, shot his family before killing himself, though other outlets have argued the murder-suicide could have been staged.
Vasily Melnikov – 23rd March 2022
Last March the owner of the medical equipment supplier company MedStom was found dead in his home in Nizhny Novgorod, Western Russia. Vasily Melnikov, 43, along with his wife and two sons were all stabbed to death.
Mikhail Watford – 28th February 2022
Ukrainian-born oligarch Mikhail Watford was found dead in the garage of his home in Surrey in February 2022. The 66-year-old businessman had relocated to the UK in the early 2000s, and anglicised his surname, Tolstosheya, to Watford after moving.
Alexander Tyulakov – 25th February 2022
The Deputy General Director of the Unified Settlement Center of Gazprom was the first high-profile Russian businessman death following the outbreak of the war in Ukraine. The 61-year-old Alexander Tyulakov was found dead in his garage in St Petersburg the morning after Russia invaded Ukraine.
Another Gazprom employee, 60-year-old Leonid Shulman – the Director of Transport – was found "in a pool of his own blood" in the bathroom of his Leningrad home on 30th January, just weeks before the invasion began.